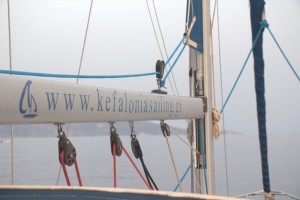 Welcome to our new website!
If you love sailing and you are looking for comfortable, refreshing and safe holidays, with your family or your friends, then you have made the best possible choise. Our company in cooperation with the natural Ionian environment can secure you what you wish for .We offer you the security of navigation, as far as it concerns a seaworthy vessel with full equipment, and excellent cooperation with clients. Ionian Sea offers, almost throughout the year, sea without strong and dangerous winds and plenty of sea routes, as the Seven Islands are famous for their turqoise water and the variety of coasts and sea bottom.
For more information please contact us. We are willing to help you and answer to any question you might have. What is needed from you is only good mood and good company.
Have really nice Holidays !!!